March 23, 2022
Float Plane Mountain Biking in the Chilcotins
What makes mountain biking in the Chilcotins so alluring? Is it the magnificent views, the thrill of riding the most remote single track in the province, or the time spent with those you're riding with? Maybe it's a combination of all three. A bike trip in the Chilcotin Mountains is definitely something special, particularly when the beginning of your adventure begins lifting off of Tyaughton Lake in a floatplane.
Our partners at Tyax Adventures have been operating guided floatplane-accessed mountain biking and self-guided MTB trips in the Chilcotins for over 20 years. They know the region like it's their own backyard. There are myriad reasons for planning a guided floatplane trip this season, here are just a few.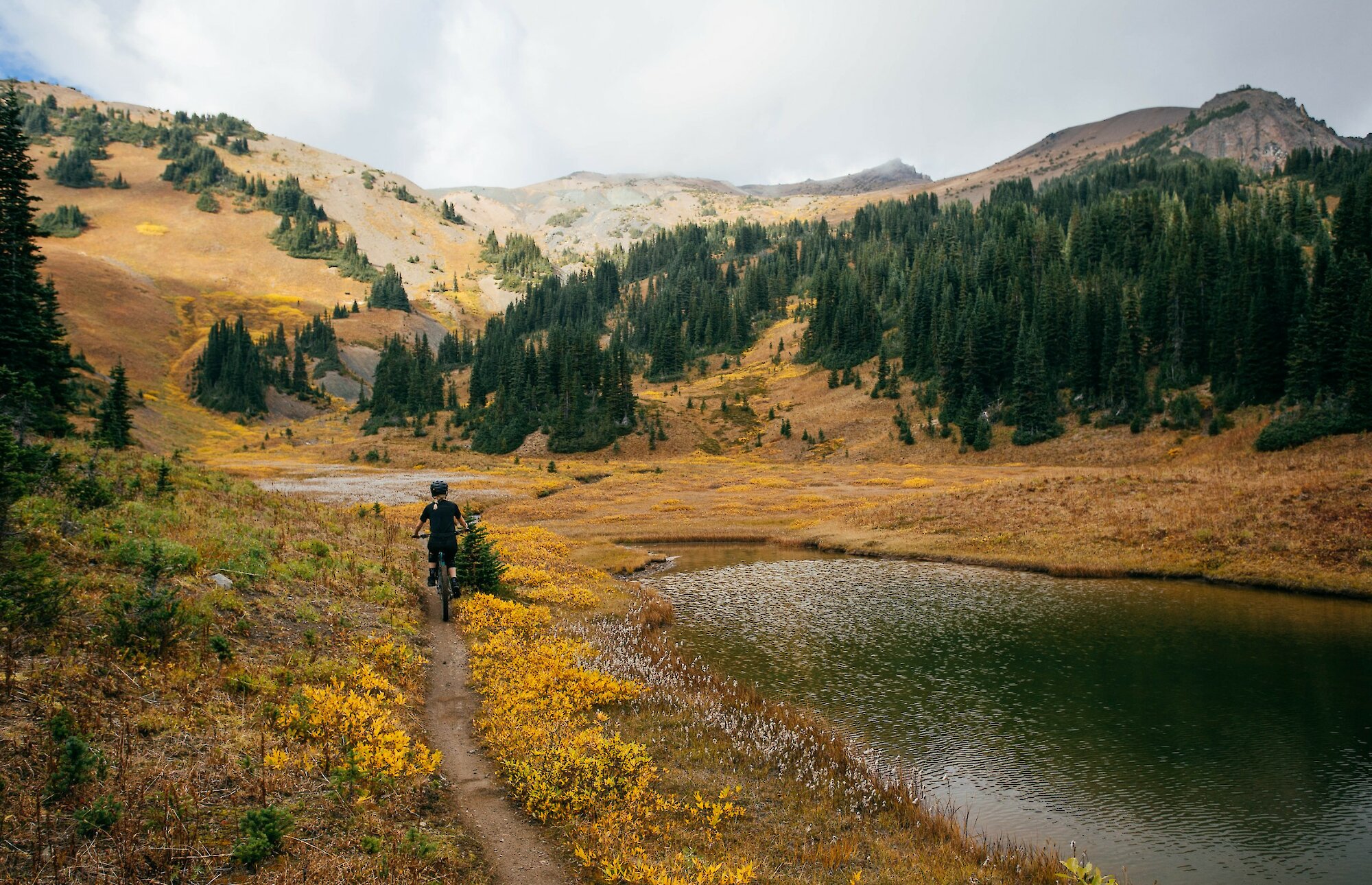 Access to remote and challenging terrain
One of the major benefits of floatplane mountain biking is that it provides access to some of British Columbia's most incredible terrain. With a floatplane, you can access areas that are not reachable by truck or would take days to access by pedaling from our lodge. With a drop at Spruce Lake, for example, you can take in all the majesty of the South Chilcotins during your ~25km ride back to the lodge.
Stunning views
Floatplane mountain biking offers breathtaking views that you won't get anywhere else. As you soar above the range, you'll have a bird's eye view of the region's mountains, forests, lakes, and rivers. Your pilot might pick out some notable peaks along the way, and if you're lucky you'll spot some wildlife during your flight as well.
More time on the trails
Floatplane biking allows you to spend more time on the trails and less time getting there. Rather than pedaling up endless kilometres of logging roads and horse trails, climbing hundreds of metres of elevation, a floatplane bump will get you high quickly. Climbing is an inescapable reality in the Chilcotins, but with a lift from Tyax Adventures, you won't have to do quite as much of it.
Customizable experience
Booking with our partners at Tyax Adventures means a customizable experience that you can tailor to your preferences. You can choose your destination, length of trip, and difficulty level. Whether you're out for a day ride or a multi-day epic, there are charter options that can accommodate your needs.
Absolute Tranquility
Once you've been dropped off at your destination, the floatplane has lifted off, and the hum of its engine has faded into the distance, the only sounds you will be left with are birdsong and the wind blowing across the lake. In the Chilcotins, you can be quite certain that you and your group will be the only people for miles around. It's not uncommon to go an entire day without seeing another party. And if you do run into fellow riders on the trails, it makes the encounter all the more fun – another group to share stories within the backcountry! It's quite likely that at the end of the day, you'll see them again on the Tyax Lodge patio, enjoying a cold beer and reliving the day's adventures.
Float plane accessed riding is the best way to explore the legendary Chilcotins. If you're looking for a unique and exciting way to experience BC's incredible mountain biking this summer, consider a stay at Tyax Lodge and a floatplane mountain biking tour with Tyax Adventures.