A private chalet with Access to All of Tyax Lodge's Amenities*
The Wolverine Chalet sits on a private piece of the Tyax property and offers 6 bedrooms, 3 bathrooms, a private kitchen, a BBQ on the expansive deck and a large open living space.
PERFECT FOR GROUPS OF FRIENDS OR FAMILY
The chalet is perfect for groups of friends or families looking for a wilderness getaway with access to all of the amenities Tyax Lodge has to offer. Whether it be spa treatments, dinners in the dining room or adventuring on the lake or on the trails, the Wolverine Chalet at Tyax Lodge is the perfect base.
The Wolverine Chalet can accommodate 12 people.
Six bedrooms: 4 bedrooms with 2 queen beds, and 2 bedrooms with 1 queen bed

Three levels

Three full shared bathrooms, one on each level

A fully equipped kitchen

Living room featuring TV, and fireplace
Complimentary Wi-Fi throughout

Laundry facilities

Very large balcony with BBQ

Walking distance from the lodge
* - As a bonus, Wolverine Chalet guests can access Tyax Lodge's facilities when the lodge is open to the public. There are times when the lodge is booked out for a private function, or is closed for the season (October to late May/June) where lodge access is not available.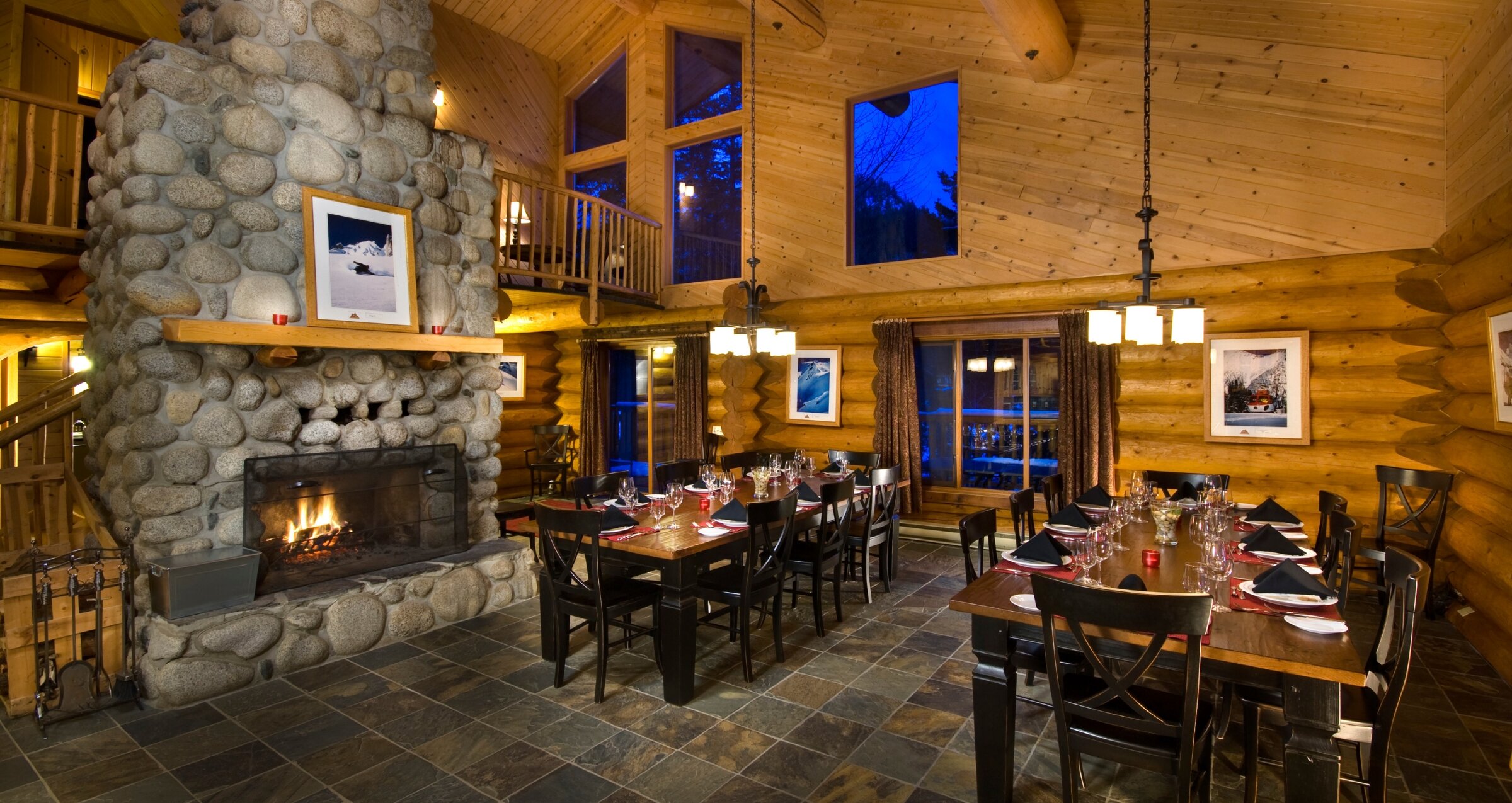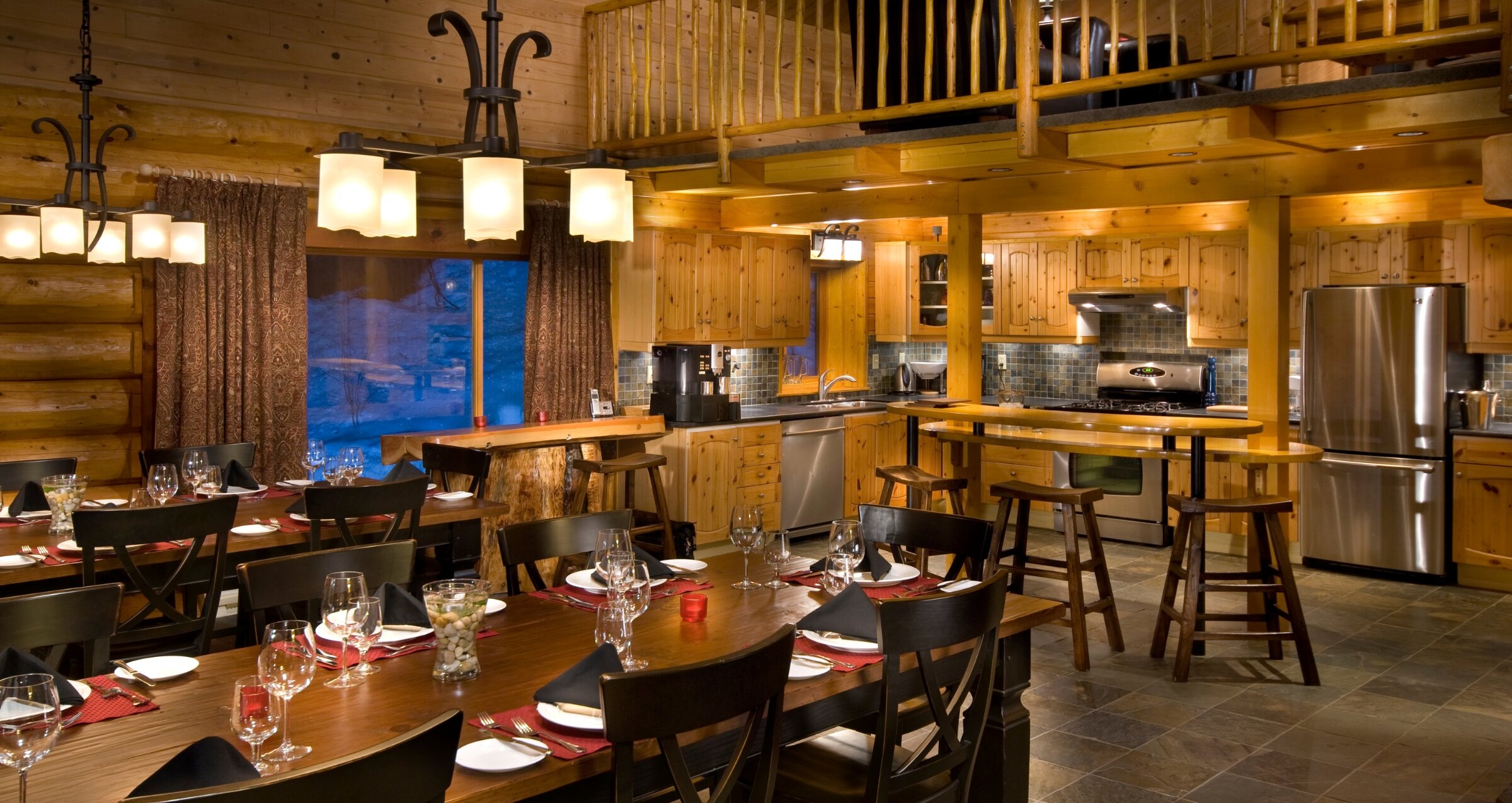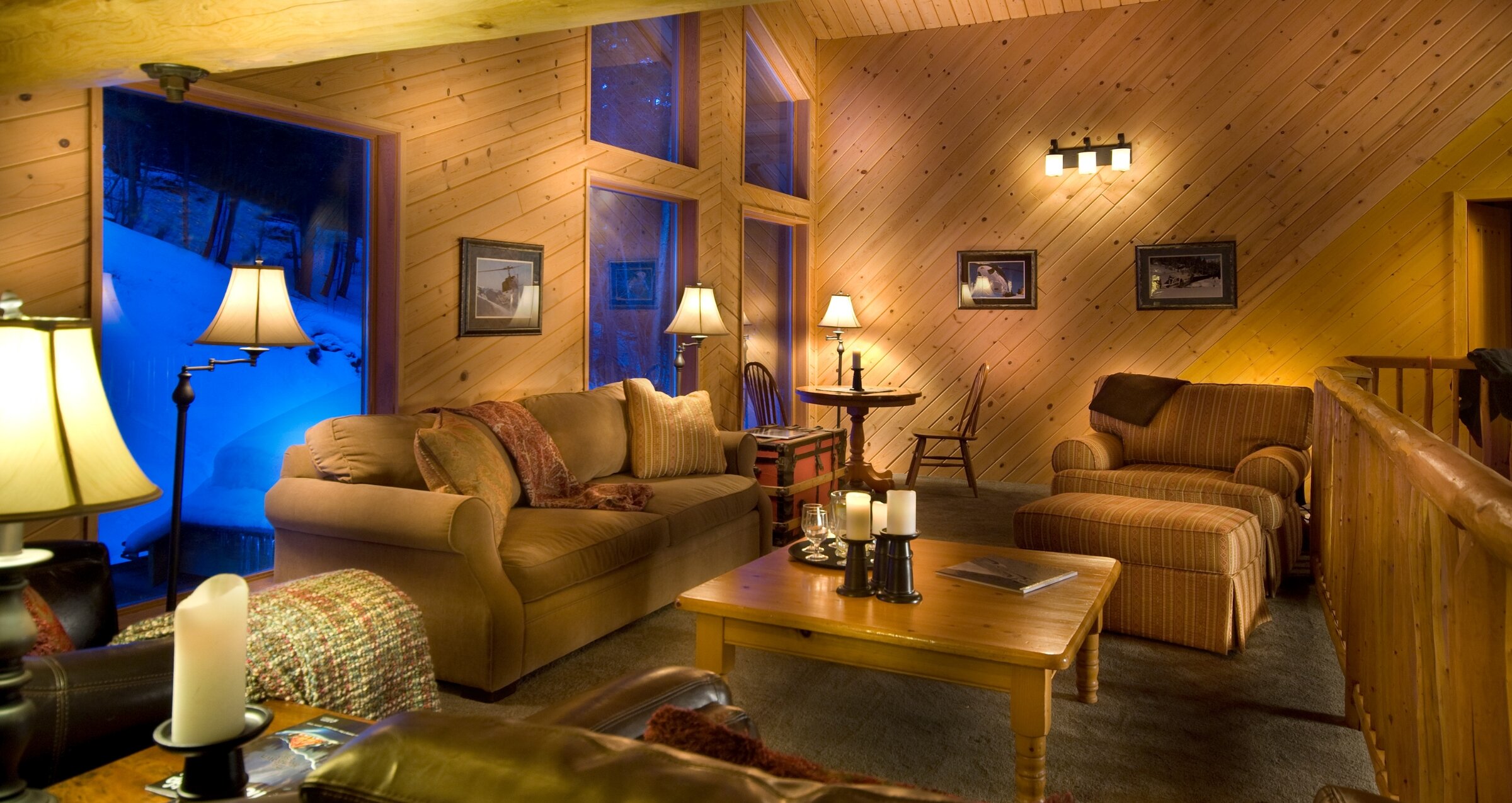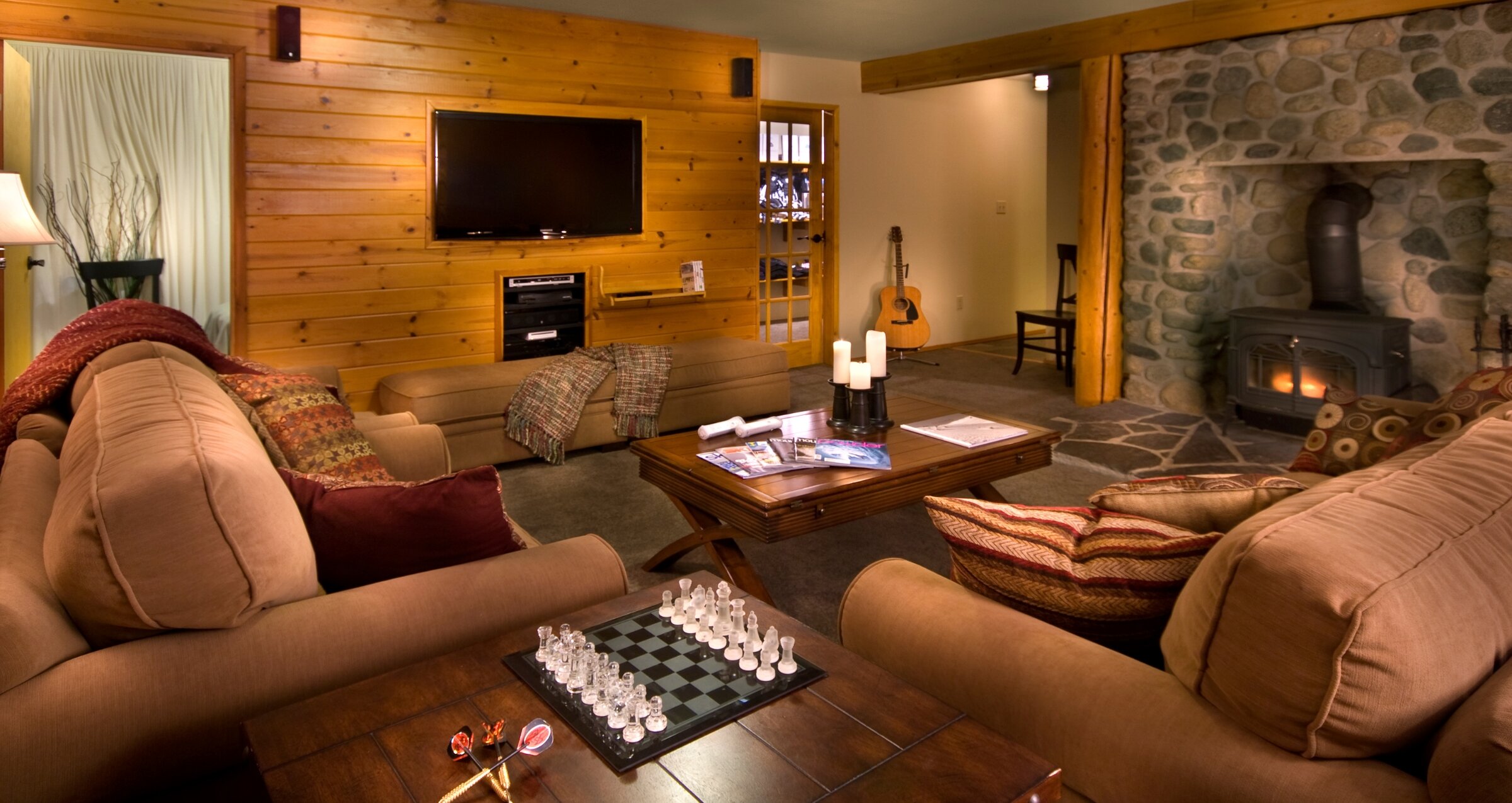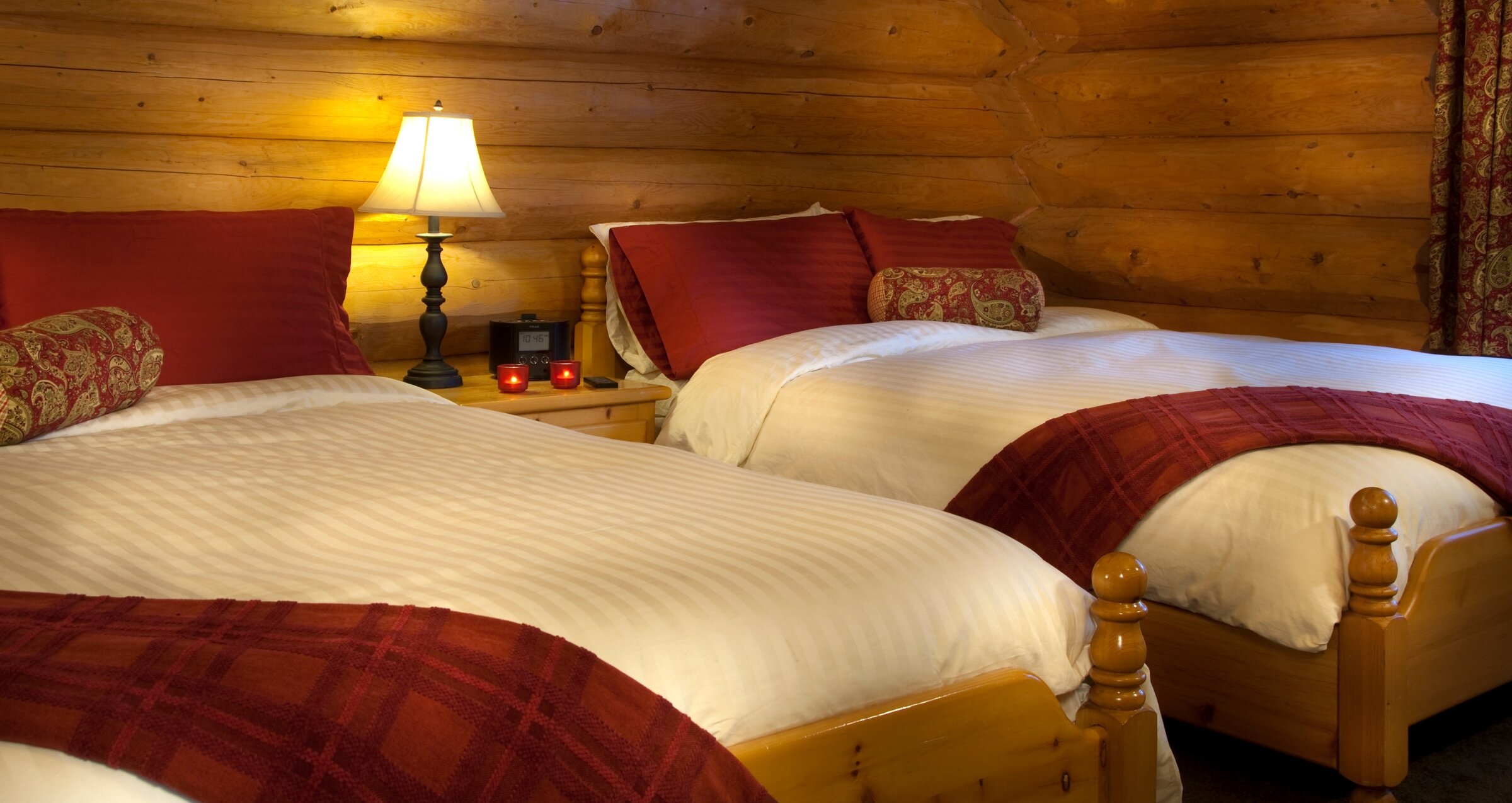 01 / 05
Wolverine Chalet Rates
Low Season Rates (per night)

* 3-night minimum required *
 
Wolverine Chalet

November, 2023 to January 21, 2024

$1,250
April 14 to June 22, 2024
$1,340
September 15 to January 4, 2025
$1,340
High Season Rates (per night)

* 3-night minimum required *
 
Wolverine Chalet
November, 2023 to January 21, 2024
$1,445
April 14 to June 22, 2024
TBD
September 15 to January 4, 2025
TBD