If You Like Your Snow Dry and Fluffy
The stunning Tyax Lodge is perched just above Tyaughton Lake at 1,010m (3,313ft) above sea level. Our vast terrain lies in a transition zone between the Coastal Mountains and the dry rolling Fraser Plateau in the South Chilcotin Mountains, providing magnificent mountains, an abundance of dry snow and plenty of sunshine. With over 830,000 acres of terrain, we can reliably find exceptional ski conditions just about every single day.
Our tenure is the meeting point of cold temps of interior British Columbia from the Chilcotin plateau and the legendary snowfall amounts of coastal BC.  With an average of only 1 down day every two weeks and many days of blue skies, Tyax tenure receives up to 25 metres (82 feet) of annual snowfall.  Each day ski groups fly out to find the sweet spot with tons of fresh snow and great visibility.
Our 830,000 acres of ski terrain is 200 times greater than Vail, Colorado, and 10 times greater than Les Trois Vallées, France. Over 375 existing runs, and more are being added every year.
Terrain Stats & Facts
| | |
| --- | --- |
| Named Runs | 375 |
| Longest Run | 2,200 metres / 7,217ft |
| Average Run Length | 750 metres / 2,460ft |
| Distance to Closest Runs | 4 minute flight |
| Distance to Main Ski Area | 15 minute flight |
| Alpine Terrain vs Tree Skiing | 80% alpine, 20% trees |
| Average Vertical | 7,000 metres / 22,965ft per day |
| Average Temperature | - 10C / 14F |
| Average Snowfall | 5-25 metres / 16 - 82ft |
| Average Snowpack  | 1.5-8.0 metres / 5-26ft settled, East to West |
| Highest Peak | 2,900 metres / 9,514ft |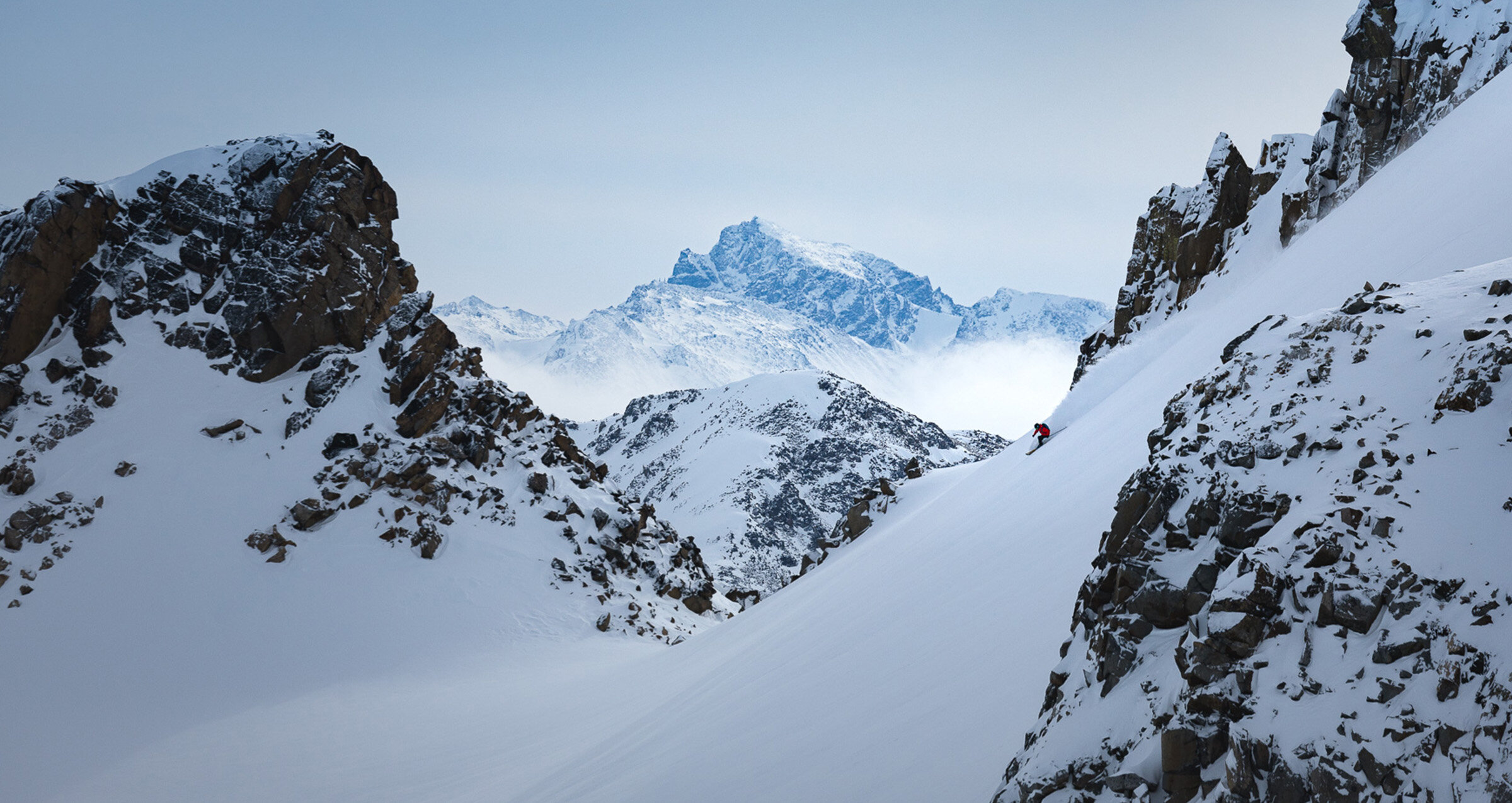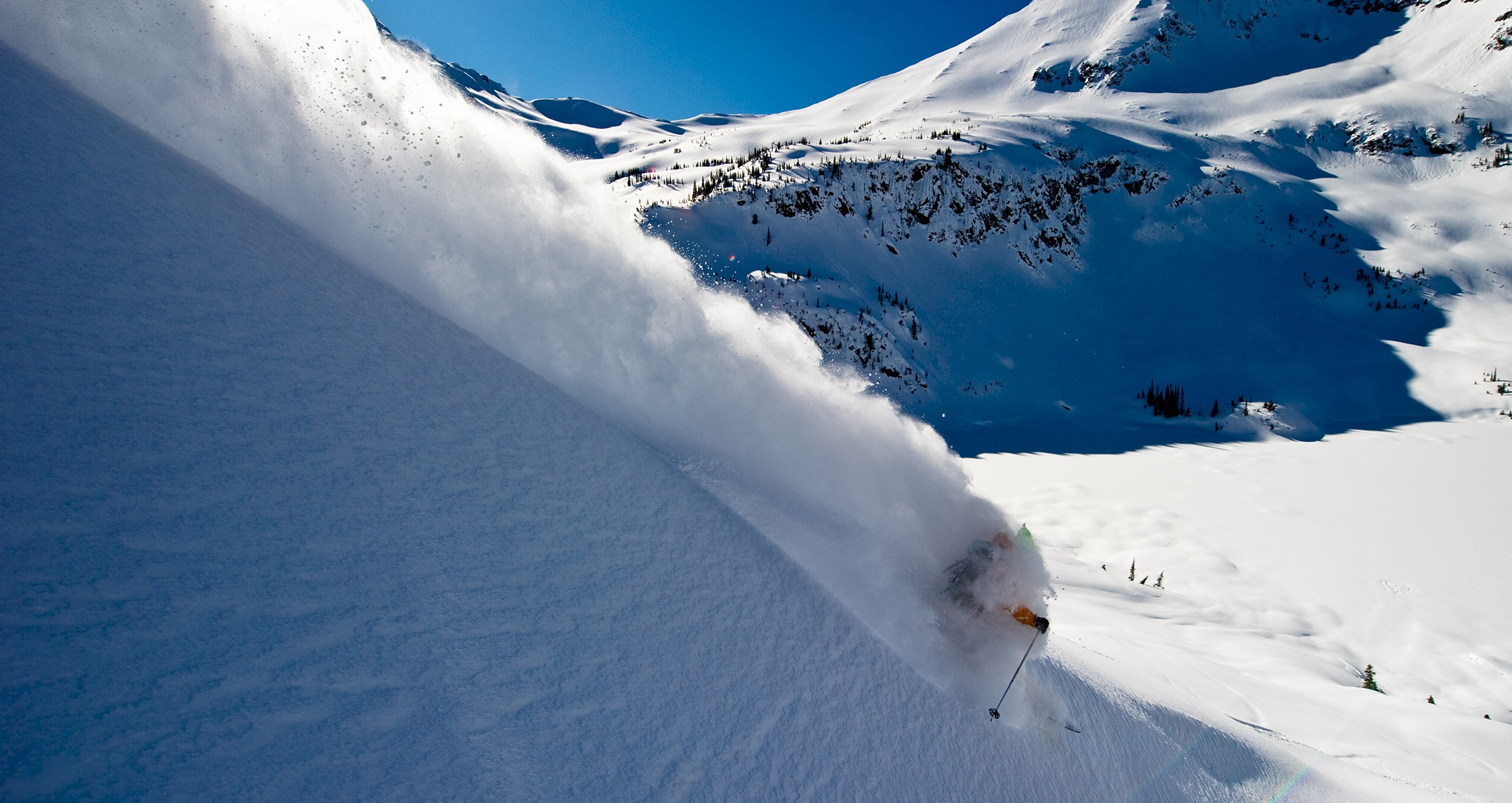 01 / 02